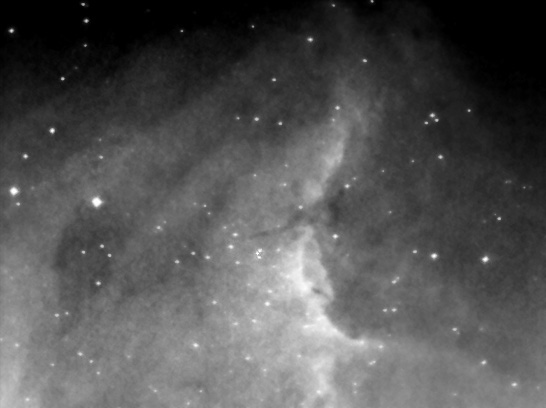 ©2006 Richard Murray
This is first light with my new Atik 16hr ccd camera. Once I get past the learning curve, I think this will be an exceptional imaging device. At first I'll be concentrating on all kinds of nebula so expect to see a lot more images in the coming months.
Techno Stuff:
8/5/06 LX90 8" SCT, ATK-16HR, Taurus Mini Tracker, HA Filter, Used 2 focal reducers in tandum - a Taurus .50 and a Mogg .60 for about F3, Guided with Guidedog, No Darks, Binning 1x1, 1 frame at 100 secs, Processed in Registax 3, Photoshop, PixInsight.