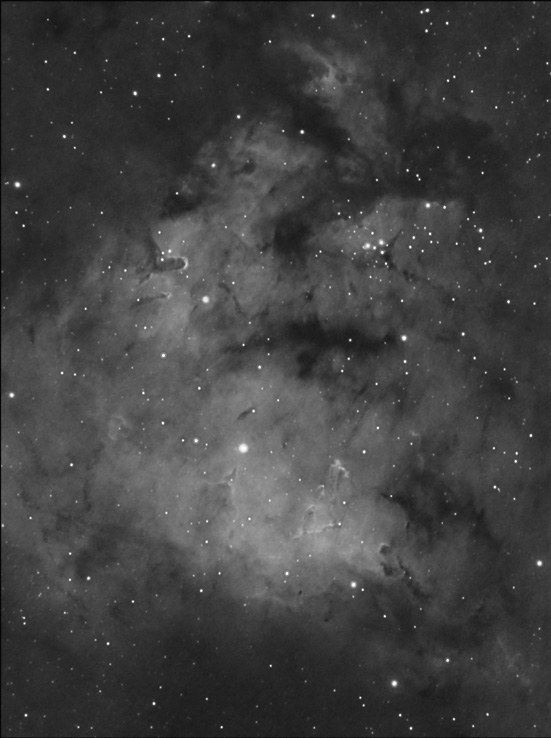 ©2007 Richard Murray
Full Size Image
Techno Stuff:
7/13/07 ATK-16hr, Megrez 80mm APO at F/6, mounted on LX90 8" SCT, Ha 6nm 40 minutes total with 20 min subs, binning 1x1, Autoguided with CCD Labs Q-Guide and PHDGuide from LX90, Darks Applied, CCDStack, Photoshop CS2, PixInsight
Notes:
My original plan was to just try out my new Q-Guide autoguider (cmos webcam) and PHDGuide expecting a night of frustration while I worked the bugs out. Even if it was the unlucky mornning of Friday the 13th, after a few hiccups the darn thing started to work, so I went over to the constellation Cepheus and got this image. Notice the large Calf Head in the upper center (Keep looking, you'll see it. Hint - It's turned sideways with the nose pointing right).
This is part of a much larger nebula, much too large for my setup, but I managed to also image another portion near the bottom of the complex which I'll post next after the processing is done.