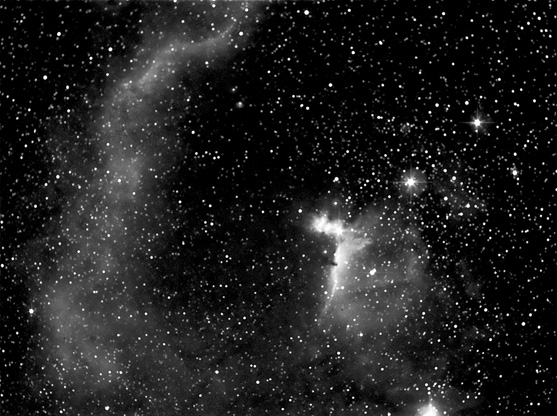 ©2006 Richard Murray
Techno Stuff:
9/21/06 ATK-16hr coupled to Minolta 58mm Lens at F/4 piggybacked on LX90 8" SCT, Ha Filter, 3 x 1200 secs autoguided, darks applied, Binning 1x1, Processed in Registax 3, Photoshop CS, Pixinsight.
Notes:
This image includes the Horsehead Nebula and Flame Nebula on the right and part of Barnards Loop (a supernova remnant) on the left. At the bottom right is a small part of M42, the Orion Nebula.