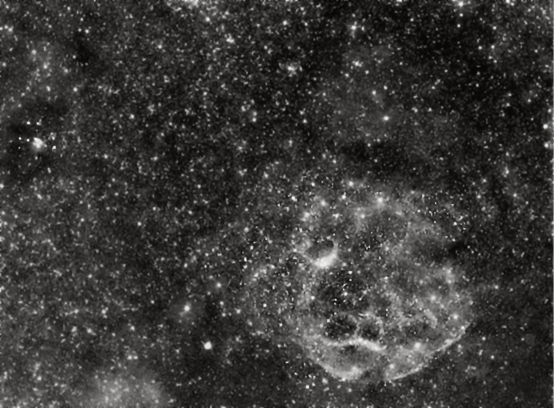 ©2006 Richard Murray
My best attempt at processing this faint DSO.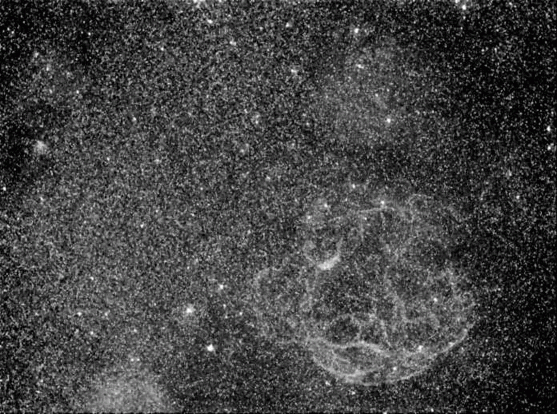 ©2006 Richard Murray
Best image from the QCUIAG Group Sh2-240 Processing Challenge.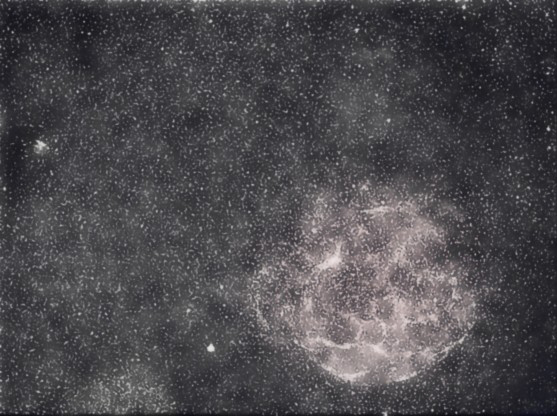 ©2006 Richard Murray
My first processing sttempt.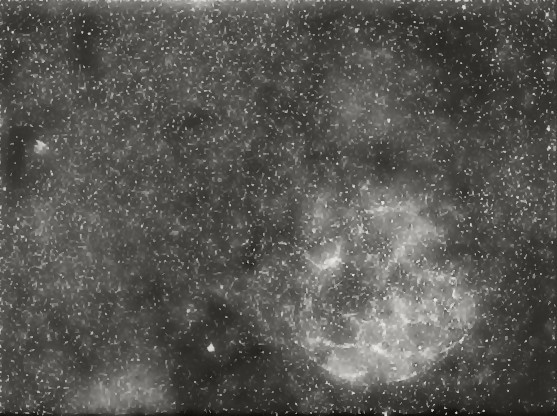 ©2006 Richard Murray
My second processing attempt.
Techno Stuff:
10/1/06 ATK-16hr coupled to Minolta 58mm Lens at F/4 piggybacked on LX90 8" SCT, Ha Filter, 6 x 1200 secs autoguided, darks applied, Binning 2x2, Processed in Registax 3, Photoshop CS, Pixinsight, Neat Image, Image Analyzer .
Notes:
This is a very old (100 to 200,000 years) and very faint supernova remnant that is dispersing back into the interstellar medium. At the top left is M37 an open cluster and the object to the bottom left of Sh2-240 is LBN826 a nebula which is 7' x 7' in size. Sh2-240 is approximately 150 light years across.
This supernova is so faint that it is a real challenge to bring out any details. At the beginning of the processing session you are faced with a massive amount of stars and almost no detail showing of the supernova itself. That's why the original image frames were provided to QCUIAG (QuickCam and Unconventional Imaging Astronomy Group) to provide a processing challenge for the group as a whole. The result of that challenge is the second image from the top.