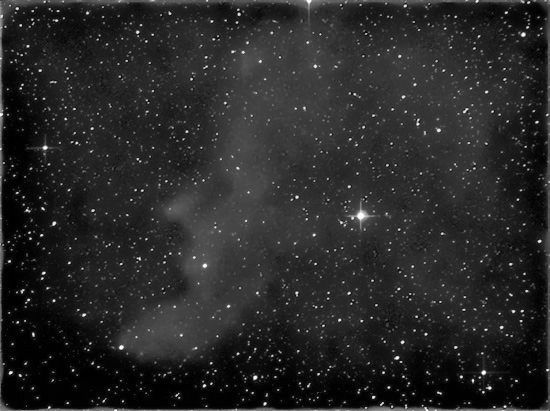 ©2006 Richard Murray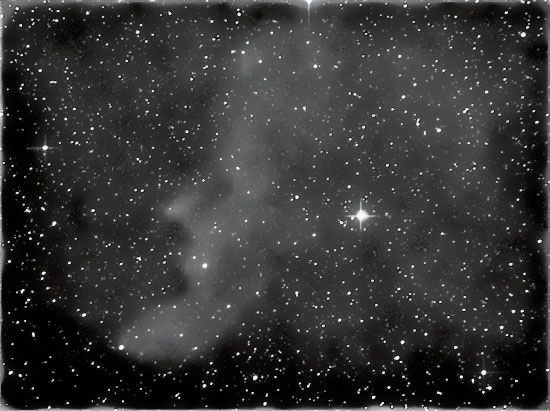 ©2006 Richard Murray
Techno Stuff:
12/19/06 ATK-16hr coupled to Minolta 140mm Telephoto Lens at F/5.6 piggybacked on LX90 8" SCT, Ha Filter, 5 x 1800 secs, autoguided, darks applied, Binning 2x2, Processed in Registax 3, Photoshop CS2, PixInsight
Notes:
This is a faint reflection nebula which derives its glow from the large 0.1 magnitude star Rigel which is just outside the field of view to the left. Rigel is part of the Orion Constellation. Notice the witches head complete with hair and a star for an earring.
The second image was processed in the beta version of Adobe Lightroom. Thanks Dan!