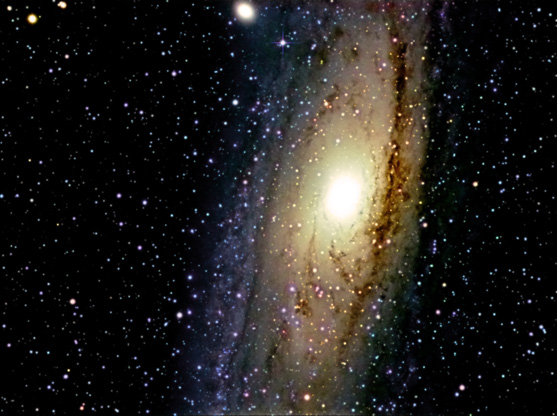 ©2007 Richard Murray
Full Size Image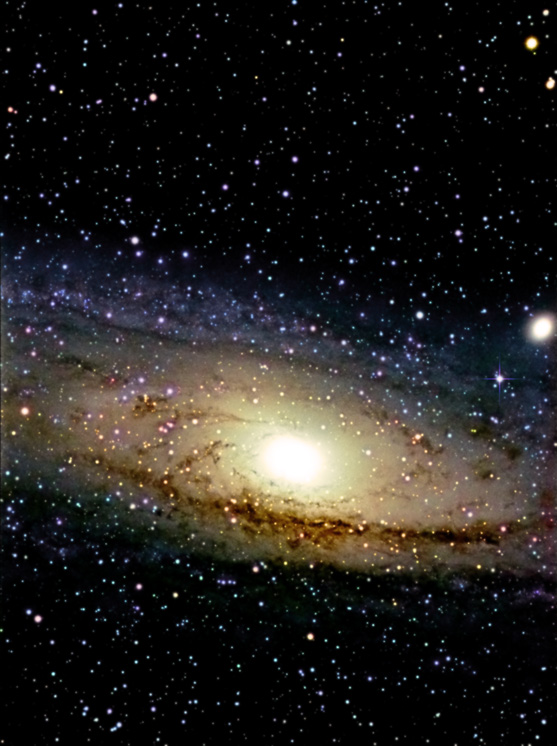 Below is a softer processed version which doesn't burn out the galaxy core so much and brings out more of the outer arms. This was blended with the above image in Photoshop. Click on the image for a full size view.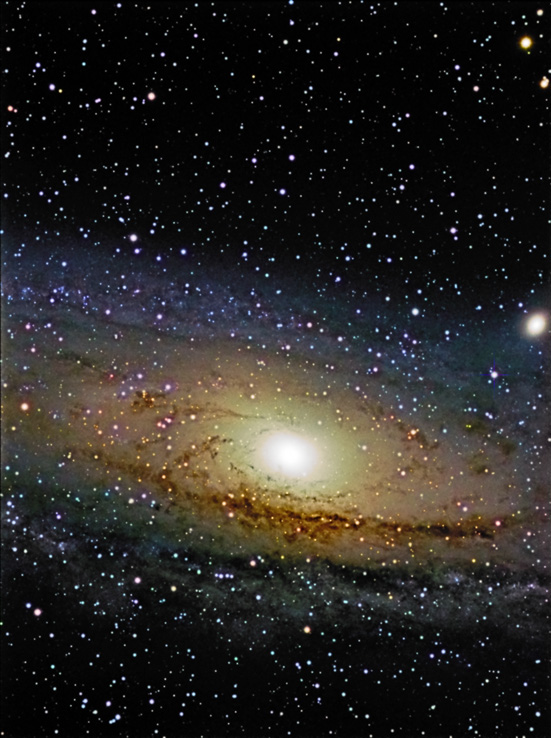 ©2007 Richard Murray
Techno Stuff:
7/22/07 ATK-16hr, Megrez 80mm APO at F/6, mounted on LX90 8" SCT, Luminance IR 30 minutes total with 6 min subs binning 1x1, Red and Green 15 minutes with 5 minute subs, Blue 18 minutes with 6 min subs binning 2x2, Autoguided with Q-Guide and PHDGuide from LX90, No Darks, Processed with CCDStack and Photoshop CS2
Notes:
Let's just say this was a real adventure in color processing. I can't recall imaging an object that had this many colors pop out at once during processing. But that's part of the fun of doing what I do.
Looks like there is a very clear light bridge from M31 to it's captured satellite galaxy M32.
This image was taken on a very special night. Even though several neighbors had there porch lights on, the night was crystal clear with the milkyway in full view.