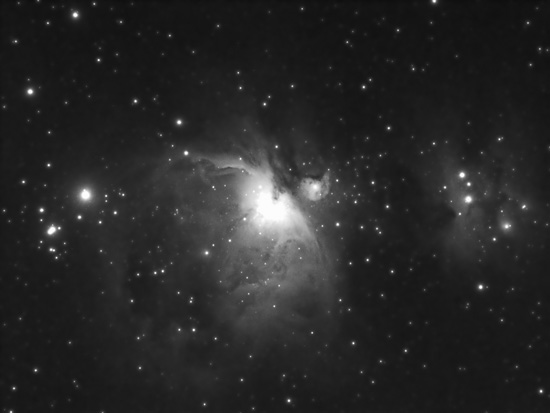 ©2007 Richard Murray
Full Size Image
Techno Stuff:
10/6/07 Camera: SBIG STL-11000M , Imaging Scope:TAK FSQ-106 ED, One 60 sec exposure with a clear filter, Autoguided, Processed with CCDStack, Photoshop CS2, PixInsight
Notes:
I'd like to say I went out and bought a bunch of new insanely expensive equipment but I didn't. This is my first image taken using equipment that is part of the Gobal-Rent-A-Scope stable of fine instruments which are located throughout the world.
This image was taken by me over the internet with a robotically controled scope located in the central part of South Australia on 10/6/07 at 3:30am Ausie time. Here in the US at my location it was in the early afternoon.
Keep in mind this is not a stack of exposures. It is just one 60 sec exposure through a clear filter when the moon was at 33% illumination. Not bad at all for such a short time.