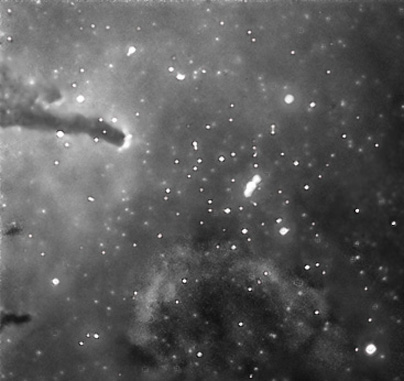 ©2006 Richard Murray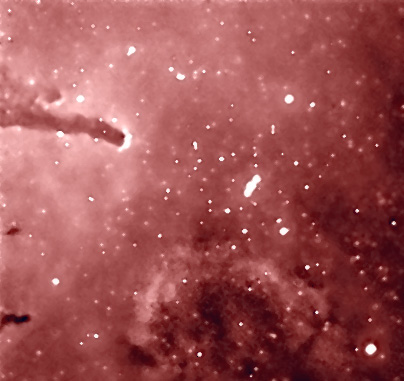 ©2006 Richard Murray
This is my first successful attempt at taking an image with a Hydrogen Alpha filter which helps to bring out nebulosity in objects.
The bottom image is an example of how creating a pseudo red image in Photoshop, bluring it, and then placing the HA filtered image on top of it as a luminance layer can bring out even more nebula details.
Techno Stuff:
6/6/06, LX90 8" SCT, ATK-2HS, Taurus Mini Tracker, HA Filter, Used 2 focal reducers in tandum - a Taurus .50 and a Mogg .60, Guided with Guidedog, Darks, 5fps, 9 frames at 300 secs each, 55% gain, Brightness 50%, Gamma 15%, Sat 50%, Processed in K3ccdTools, Registax 3, Photoshop, Loreal, PixInsight.