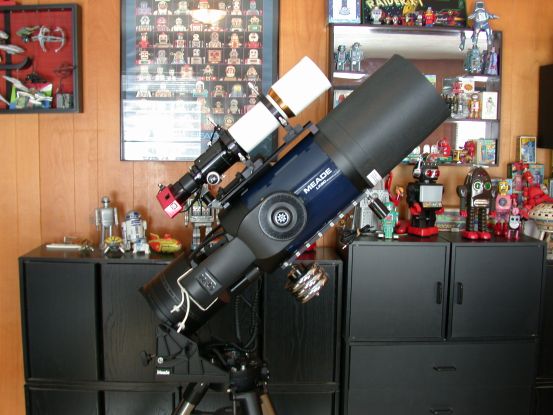 ©2006 Richard Murray
This is my latest equipment configuration. The 80mm refractor on top which I just received in the mail is a William Optics Megrez Super APO which I'll be using for widefield imaging and to autoguide with. My main imaging instrument is an ATK-16hr which is attached to the APO. And of course my trusty LX90 SCT sits below the refractor.
Despite the somewhat awkward appearance of this setup it actually is very stable in all the positions I'm likely to encounter during imaging.
Oh and the toy robots in the background were really enthused when I first started to set everything up but they seem to have lost interest now. :>)