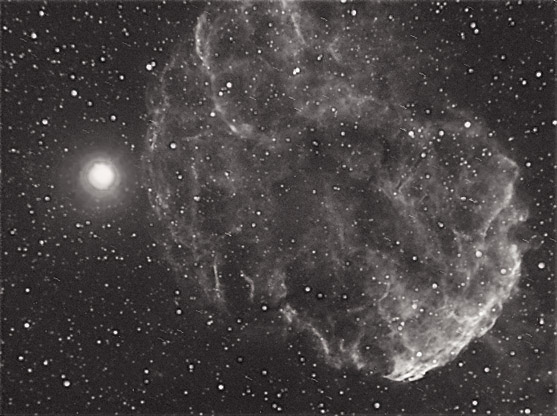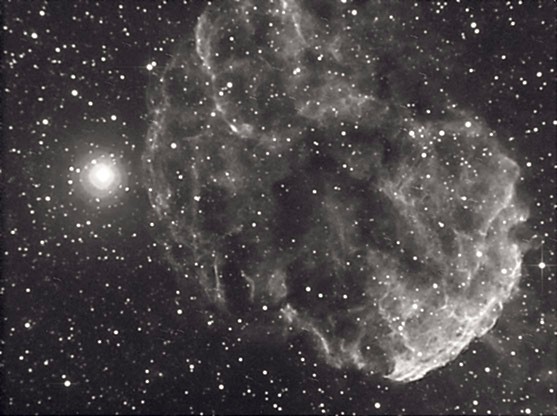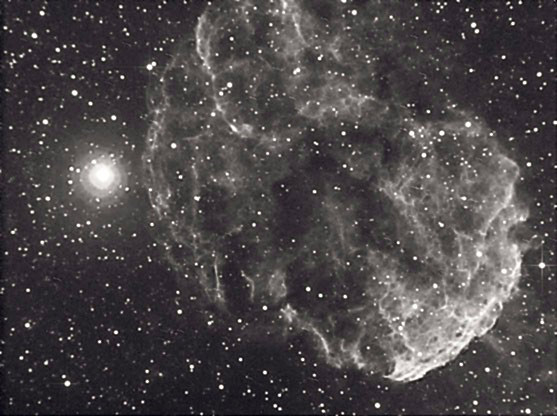 ©2006 Richard Murray
Techno Stuff:
3/17/07 ATK-16hr, Megrez 80mm APO at F/6 mounted on LX90 8" SCT, Astronomik Ha 6nm filter, 8x600secs, autoguided with LX90, darks applied, Binning 2x2, Processed in Registax3, Photoshop CS2, PixInsight
Notes:
This is the second image taken with my new Megrez 80mm APO which is piggybacked on my LX90. I used an Astronomik 6nm Ha filter which does an excellent job of filtering out light pollution even at very low altitudes.
This image is my first tenative step towards learning nondistructive image processing through the use of adjustment layers where no permanent changes are made to the image except at the last stage of processing. I'm using R. Scott Ireland's excellent book, Photoshop Astronomy, to learn this technique.
The top image was stacked in Registax3 and the middle image was stacked in Photoshop CS2.
The bottom image is the result of applying a technique in Photoshop CS2 to the middle image which was learned in the Astro-Narrowband Yahoo Group as follows:
Create a duplicate layer
Apply a minimum filter with 1 pixel
Apply a high pass filter with 3 pixels
Set blending mode to Overlay
Set Opacity to taste (I used 80%)
Flatten image.