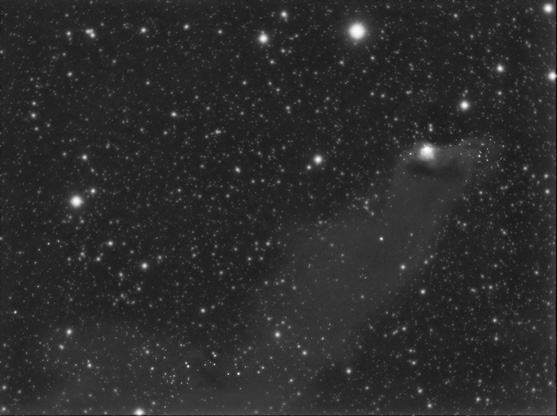 ©2007 Richard Murray
Full Size Image
And here is the LRGB Color image of the same object.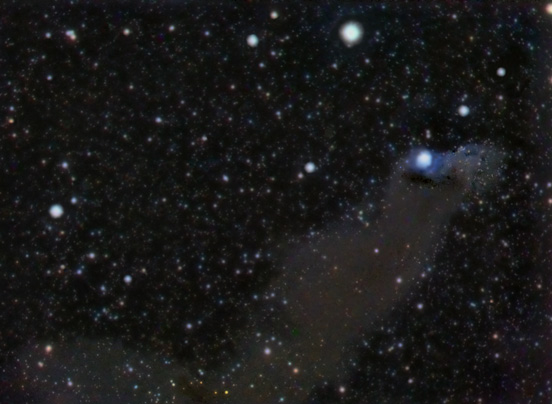 ©2007 Richard Murray
Full Size Image
Techno Stuff:
7/21/07 for Luminance and 7/22 for RGB, Camera: ATK-16hr, Imaging Scope: Megrez 80mm APO at F/6, mounted on LX90 8" SCT, Luminance IR 60 minutes total with 10 min subs binning 1x1, Red and Green 25 minutes with 5 minute subs, Blue 30 minutes with 6 min subs binning 2x2, Autoguided with ATK-2hs and Guidedog from LX90, Darks Applied Luminance Only, Processed with CCDStack and Photoshop CS2
Notes:
The color image had to be cropped due to rotation of the RGB images which were taken on the following night. This was much easier to process in grayscale than in color. The color image took two separate processing attempts and I settled on the second try.