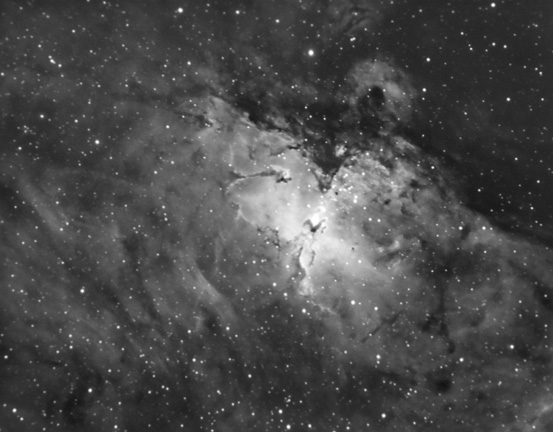 ©2007 Richard Murray
Full Size Image
This version has had deconvolution and DDP (digital development process) applied.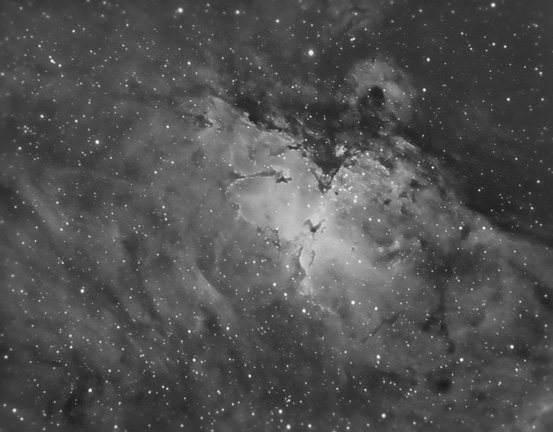 ©2007 Richard Murray
Full Size Image
Techno Stuff:
7/8/07 Camera: ATK-16hr, Imaging Scope: Megrez 80mm APO at F/6, mounted on LX90 8" SCT, Ha 160 min total with 20 min subs, no binning, Darks Applied, Autoguided with DSI Pro and PHDGuide from LX90, , Processed with CCDStack, Photoshop CS2, PixInsight
Notes:
This is my second attempt at M16 with double the amount of Halpha exposure and better tracking overall. Lots more detail is apparent. My old image is
here
for comparison.
The Eagle Nebula is where the famous Hubble telescope 'pillars of creation' image was taken and are located towards the center of the image.