Here's a reprocessed image with a little more natural color.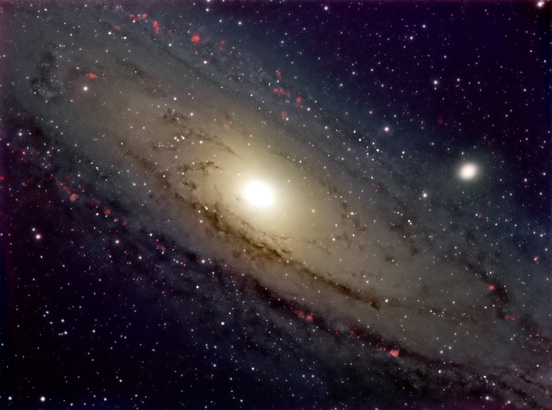 ©2007 Richard Murray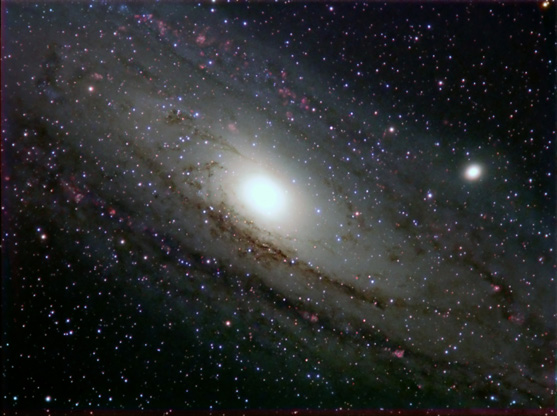 ©2007 Richard Murray
Full Size Image
Wide Screen Monitor View
Techno Stuff:
7/28/07 Camera: ATK-16hr, Imaging Scope: Megrez 80mm APO at F/6, mounted on LX90 8" SCT, IR 40 min total with 8 min subs, no binning, Red & Green 20 min total with 5 min subs, Blue 24 min total with 6 min subs, Binning 2X2, 7/29/07 Ha 160 min total with 20 min subs, No binning,Autoguided with DSI Pro and PHDGuide from LX90, No Darks, Processed with CCDStack, Photoshop CS2
Notes:
This is a Ha-LLRGB image which shows the red H-alpha regions surrounding M31. Lots of processing on this image as integrating Ha data with LLRGB is more complicated than I thought. Just for fun, I've also included a widescreen version for those with widescreen monitors.