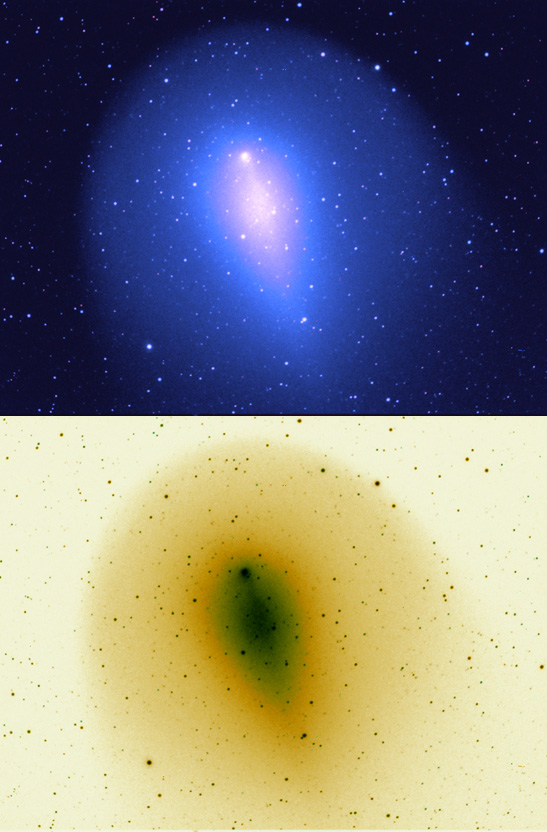 ©2007 Richard Murray
Notes:
This is a first light image from my new observatory and is a bicolor image using Ha and OIII narrowband filters with a synthetic green channel. This isn't the natural color of the comet but it does bring out more detail of its inner structure.
The bottom image is a color negative of the above image.
When Comet 17P/Holmes exploded back in October of this year it shed about 1 percent of it's mass which is the equivalent to the Earth losing its entire crust! At this point the comet is actually larger in the sky than the full moon.
Imaging Details:
Date: 12-1-07
Object: Comet 17P/Homes
Telescope: W.O. 80mm Super APO
Mount: LX90
Camera: Atik 16hr
Filter(s): Astronomik Ha 6nm and OIII 14nm
Exposure: Ha - 1x10 min and 3x5 min subs, OIII 1x4 min sub (clouded out)
Processing: CCDStack, Photoshop CS2, PixInsight
Location: Burke Ave. Observatory, Three Rivers, Mi